Swim With The Sharks on Compass Cay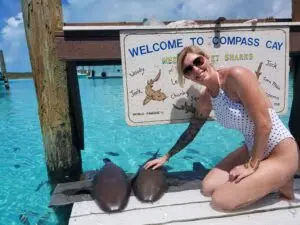 The Exuma Cays in The Bahamas is a cluster of exotic islands in the Atlantic that is famous for its stunning beaches, crystal-clear waters, and vibrant culture. The islands host millions of tourists every year who come to bask in the sun, enjoy the local cuisine, and engage in exciting outdoor activities. If you are planning a trip to the Exumas anytime soon, then you should put Compass Cay on your list of places to visit. This secluded island is known for its calm waters, pristine beaches, and, most importantly, its friendly Nurse Sharks. This swimming with he sharks activity attracts tourists to Compass Cay.
Compass Cay is home to one of the most popular attractions for tourists in the Bahamas – swimming with sharks. The island is in a prime location, where you can find nurse sharks in abundance on the sea floor. These gentle giants are perfect for visitors looking for an adrenaline rush but worried about the safety concerns of being so close to these powerful creatures. Unlike other shark species, nurse sharks are quite docile and non-threatening, making them the ideal species to swim with.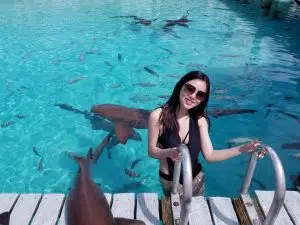 When you arrive at Compass Cay, you will be taken to a designated area known as Shark Dock. This is where several nurse sharks swim in the shallow waters waiting for visitors to come and swim with them. The sharks range from 8-10 feet in length and are generally around two to three hundred pounds. The best time to visit Shark Beach is during high tide when the water is deep enough to swim with the sharks.
To ensure safety, visitors are advised to use reef shoes or wear closed-toed shoes when walking on the dock. Visitors are also advised to avoid wearing shiny jewelry or accessories to avoid accidentally flashing the sharks with any sunlight that could stimulate the sharks' predatory nature. It is normal to feel nervous at first, but the guides on hand will put you at ease, educate you on the sharks, and answer any questions you may have before you go in the water.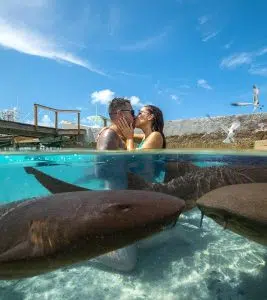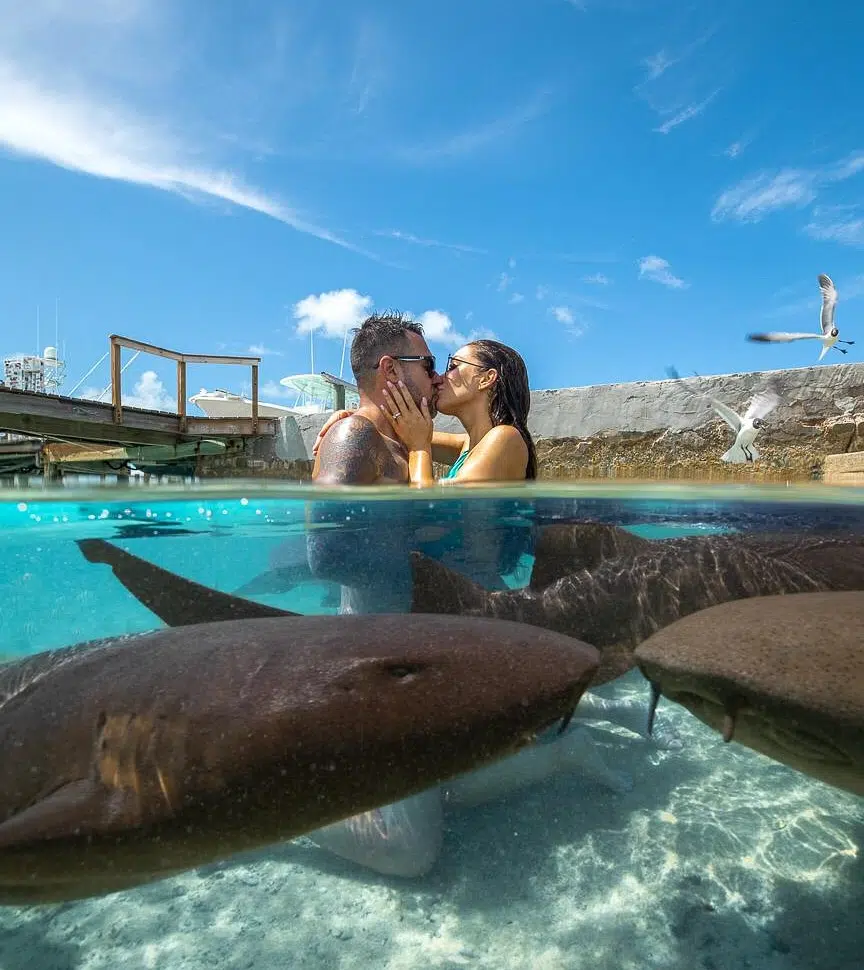 Swimming with sharks on Compass Cay is a moment you will never forget. It is an exhilarating and unforgettable experience that will stay with you forever. You can take pictures with the sharks and even feed them. Swimming with these gentle giants will leave you feeling empowered as you conquer any fears or apprehensions that you may have had before entering the water.
The Exumas are renowned for their beautiful islands, captivating culture, and lucrative attractions. Now, that list of attractions has expanded to include swimming with sharks on Compass Cay. Here, you can safely interact with these impressive creatures and have an unforgettable experience. Whether you are a seasoned traveler or a first-time visitor to the Bahamas, swimming with sharks on Compass Cay is something you should not miss. It's a unique opportunity to come face to face with nature's predators, one that will leave you in awe of these magnificent animals. Be sure to add Compass Cay to your list of places to visit the next time you're in the Bahamas!