Staniel Cay Adventure: Mermaid Melody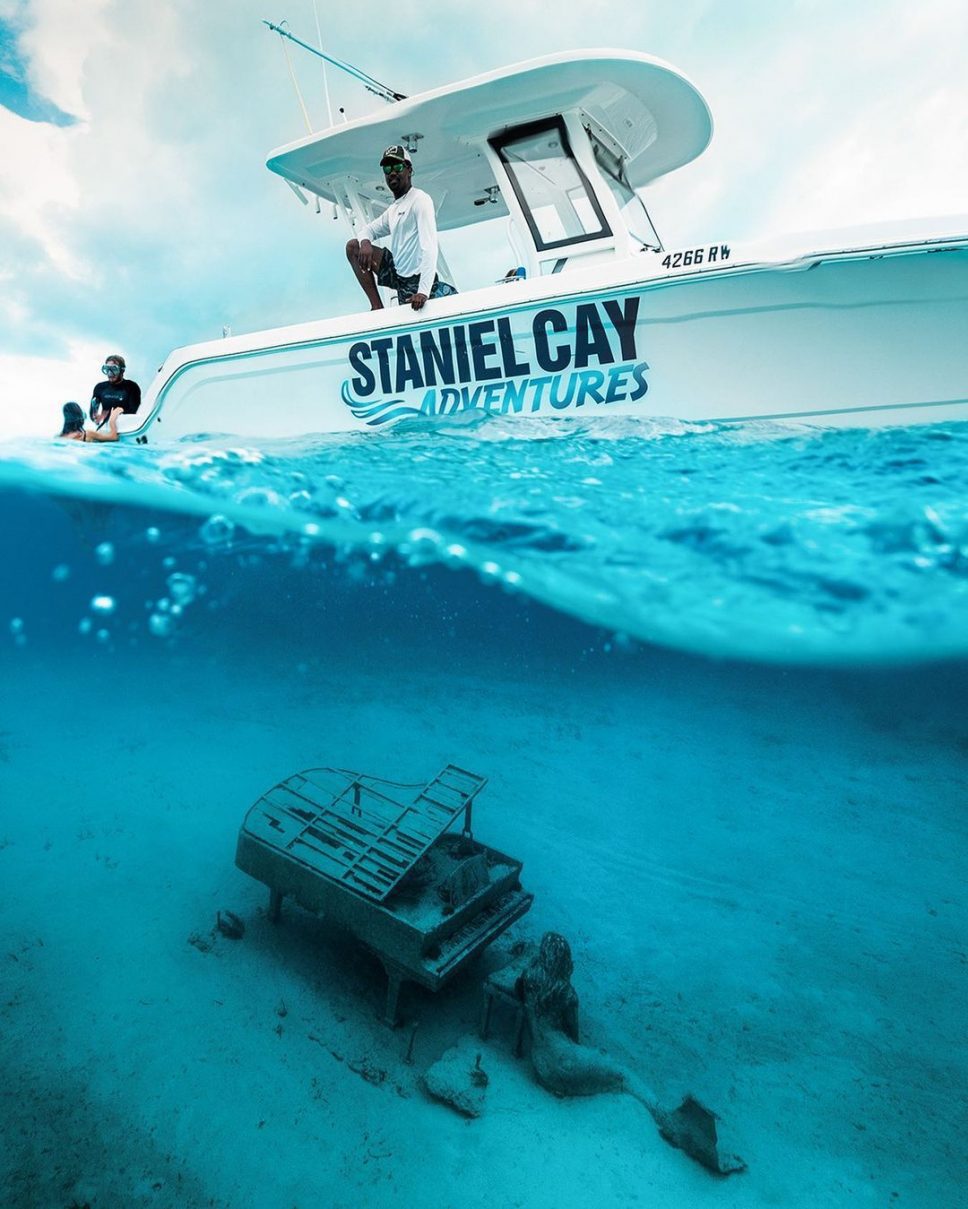 Have You Ever Seen a Mermaid Playing a Piano? Looking for true love? You'll be astonished at what can be found just under the surface of the breath taking Bahamian waters. Enjoy a beautiful boat ride to some of the Exuma Cays most secret attractions that are like no other! Mr Copperfield did a really cool thing back in 2011. He commissioned an artist to sculpt a statue of a mermaid looking at a grand piano. He then sank the sculpture in about 13-15 feet of water off of Rudder Cay, which is just south of Musha Cay, and had a contest to see who could find it. Since then it has become a go to site for snorkeling among cruisers, charters, and day boats tours .
Staniel Cay Adventure Activities Include:
Snorkeling the sunken mermaid and piano, Visiting a turtle sanctuary, Frolicking on beautiful white bay beach, and enjoying lunch at a local restaurant in the settlement of Black Point.
Other  Staniel Cay Tours