How do I get to Staniel Cay?
From Nassau: Flamingo Air and Titan Air
From Fort Lauderdale Executive Airport: Makers Air
You can fly from Fort Lauderdale Executive Airport, Florida, US,  Staniel Cay is only a 90 minute, picturesque flight (including a stop for customs ) from Fort Lauderdale Florida.
Where is Staniel Cay Bahamas?
Staniel Cay is an island located in The Exuma Cays, a district of The Bahamas.
Staniel Cay is located roughly 75 mi south of Nassau and 250 mi southeast of Florida. Our tiny island has a population of less than 118 full-time residents and has an area of less than two sq mi. Staniel Cay is inhabited by a small Bahamian village that lies on the western shore. The village comprises residential housing, a few restaurants, a church, a police station, a post office, a library, three small retail stores, and marine supply shops. Staniel Cay is protected by the Bahamas National Trust, the organization in charge of conserving and preserving places of historical interest and natural beauty in The Bahamas.
How do you pronounce Staniel Cay or Staniel Key?
You pronounce Staniel Cay like saying Staniel Key?
How far is Georgetown Exuma from Staniel Cay?
Roughly Georgetown Exuma is 55 miles from Staniel Cay, Exuma
How far is Nassua from Staniel Cay?
How do you get to Staniel Cay from Miami?
You cannot fly direct from Miami. There are several options on getting to Staniel Cay, including departure from Fort Lauderdale Executive airport on Makers Air or through Nassau. From Nassau, you connect to Flamingo Air or Titan Air. You could also take the Captain C Mailboat or a private tour boat for the day.
How far is Staniel Cay from Great Exuma?
What Hotels are on Staniel Cay?
Embrace Resort
Chamberlain Cottages
Why is Staniel Cay Famous?
The Staniel Cay Yacht Club established in 1957, the filming of many moves and now the Swimming Pigs.
Where do I stay if I want to swim with the pigs in the Bahamas?
Staniel Cay Yacht Club
Embrace Resort
Chamberlain Cottages
You also have many private home vacation rentals.
How should I dress on Staniel Cay?
Staniel Cay is very casual. Beach and summer attire is worn all year long.
12 of the Best Places To Stay on Staniel Cay
There are many great places to stay on Staniel Cay, and each has its own unique charm. Whether you're looking for a cozy cottage by the water or a luxurious villa with all the amenities, you'll find the perfect accommodations for your vacation here.
The Staniel Cay Yacht Club is a popular choice for visitors. You can also charter a yacht or rent private homes.
Things To Do On Staniel Cay
Where is the Thunderball Grotto?
Thunderball Grotto is located two minutes from Staniel Cay Exuma, offering an incredible underwater cave system is great for snorkeling and wading. You will experience a variety of friendly marine life along with brilliantly colored coral reefs and Sergeant Majors ,Yellow-tail snappers and Angel fish.  We provide professionally maintained snorkeling equipment from our certified PADI Dive Master.
Where Do the Swimming Pigs Live?
The original swimming pigs live on Pigs Beach, Big Majors. Pig Beach is leas than a five minute boat ride to swim with the pigs.
Big Major Cay is only accessible by boat. You can arrive on your private or chartered boat, book a boat tour, or take a quick 30 minute flight from Nassau.
Where is Pig Beach?
Pig Beach located on Big Major Cay (also known as Major Cay) is a beach on an uninhabited island (or cay) located in Exuma, the Bahamas. The island takes its unofficial name from the fact that it is populated by a colony of feral pigs which live on the island. It has become a tourist attraction in modern times.
How much does it cost to swim with the pigs in the Bahamas?
The cost to swim with the pigs in the Bahamas is FREE once you arrive on Pig Beach. You will need to use you own boat or hire an experience captain to take you to the beach. Most tours to Pig Beach include other stops. Depending if you are in Nassau, Georgetown or on Staniel Cay will determine the actual cost of visiting Pig Beach.
Where Can I Swim wuth the Nurse Sharks?
Does swimming with the sharks sound dangerous?  This part of a tour can be loads of fun!  Nurse sharks, the bottom-dwelling sharks that live in warm, shallow waters of the Bahamas are a friendly bunch. You'll have plenty of opportunities to get up close at Compass Cay just north of Staniel Cay.
If you want to scuba dive with sharks Staniel Cay Adventures offers shark dives.
Can You Scuba Dive on Staniel Cay?
Yes, you can scuba dive on Staniel Cay and have a boutique PADI certified scuba diving experience; Staniel Cay Adventures is the only dive center in the upper Exuma Cays and caters to a small group of six people or less and focus on personal attention, comfort, safety, and environmental responsibility.
What are the best scub diving spots near Staniel Cay?
What are the best snorkeling spots around Staniel Cay?
What are the best scub diving spots in the Exumas?
The many Cays and Islands that make up the Exumas are popular for yachting, sailing, and scuba diving on Exuma's many coral reefs, caves, and blue holes. There are many unnamed dive spots in this chain of the Exuma islands and many its offshore reefs are protected as part of Exuma National Land and Sea Park of the Bahamas National Trust.
There are numerous  dive spots in The Exuma Cay's below you will fins a few examples.
Angelfish Blue Hole: Considered to be the number one dive for pure impact
Crab Cay Crevasse: 15-90ft.This crescent-shaped opening begins in just 15 feet of water
Elkhorn Gardens: Elkhorn Coral in 200-foot visibility
Exuma Land And Sea Park: Exquisite reef, blue holes, drop-offs, cave and cavern dives.
Lobster Reef: 45ft.A hot spot for schooling fish, lobster and other invertebrates
Pagoda Reef: 45ft. Noted for its spectacular, high profile coral formations
Stingray Reef: 45ft. Ideal for fish observation, with many different species represented
Where Can I Go Fishing on Staniel Cay?
Avid anglers from all over the world come to the Exuma for fishing. Everyone is consistently impressed with the professionalism and fun that is offered on these locally guided fishing charters. Depending on the type of fish and the weather will determine the many areas to fish. Whether you are an experienced angler or you're new and looking forward to bringing home dinner that you caught.
Are there Fishing Guides on Staniel Cay?
Yes, Staniel Cay has many local captains, guides, and crew experienced and knows the waters offshore like the back of their hand. Visitors on these fishing tours have come aboard for the famous fishing of amberjack, barracuda, grouper, Mahi-Mahi, snapper, tuna, wahoo, and bonefish.
Our fishing captains make sure all of the bases are covered to give you a relaxing time to enjoy the time out to sea. Our teams offer
The most up-to-date equipment

Certified and Insured

Top of the line boats

Best tips for fishing
And the best part about all of these excursions is that no experience is necessary to try. Our Fishing Charter Captain will be aware of your needs and skill level and make sure you feel as comfortable as possible.
What kind of fish will I catch on Staniel Cay?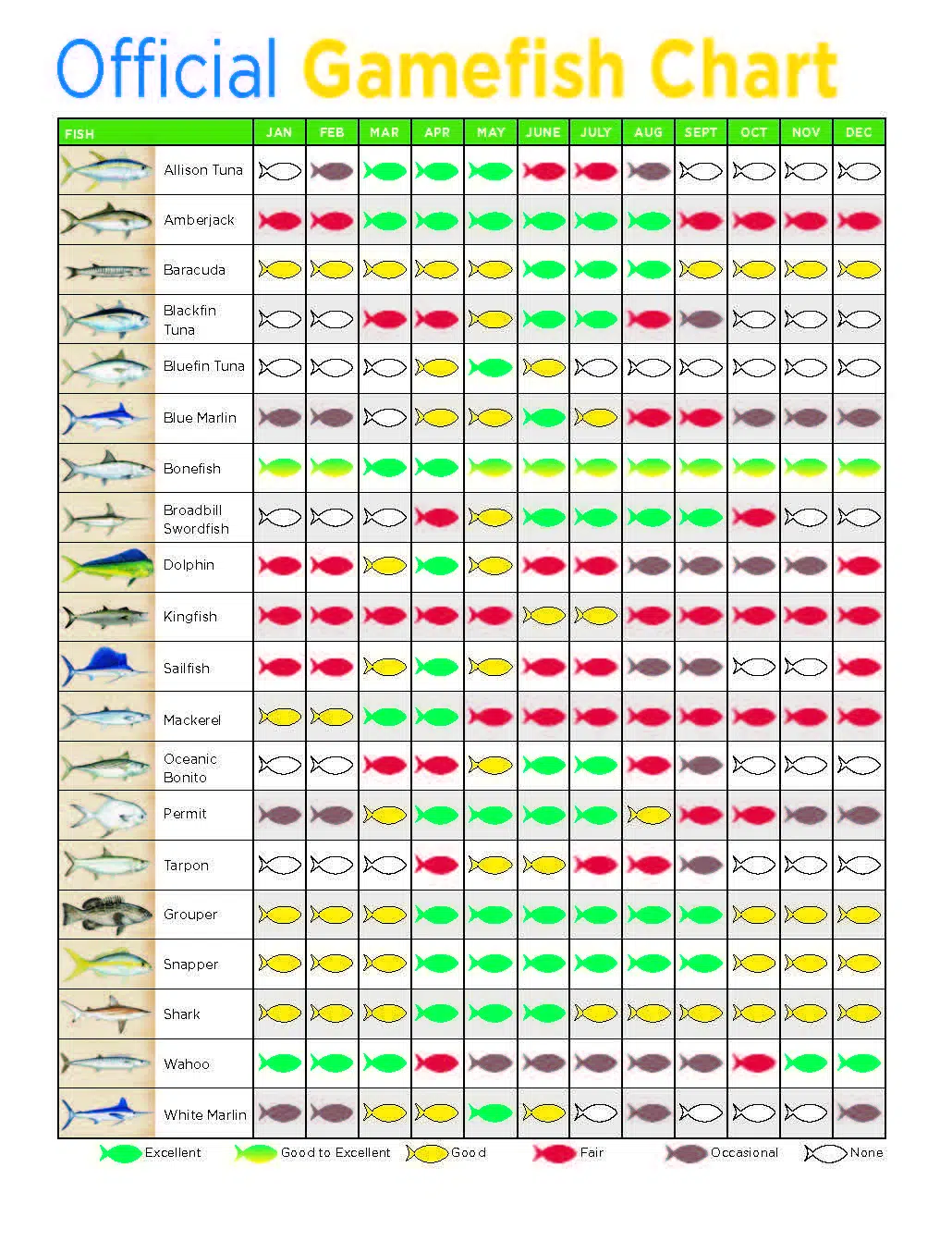 Staniel Boat Travel
The island offers an 18-slip marina at the Staniel Cay Yacht Club in addition to many excellent anchorages for boaters.
Even at low tide, the dock can accommodate drafts up to 12 feet and yachts up to 210 feet. Our newly renovated marina offers fuel, electricity (single and three-phase), fresh RO water, ice, bait, etc. SCYC has 18 secure slips that accommodate center consoles to mega-yachts. The club also offers 21 mooring balls for daily/nightly rental.
Contact SCYC to make a reservation:
marina@stanielcay.com | 242-355-2024 | VHF Ch. 16
Staniel Air Travel
Regularly scheduled flights, charter airplanes, and private planes. For scheduled flights and charter services, Staniel Cay Adventures recommends Makers Air. A 3,000-foot airstrip for those arriving by air.
Makers Air propels the experience of flight by bringing back what it means to fly – the romance of abandon and discovery. The togetherness of family, of the great escape, of time, fading into crystal blue waters.
Vacation Rentals on Staniel Cay – Your Perfect Getaway
Find your perfect vacation rental on Staniel Cay with a wide selection of rentals. From beachfront villas to cottages in the heart of the island, Staniel Cay has something for everyone! Relax it's time to find your perfect getaway!