Brunch or Lunch in Paradise in the Exuma Cays
The Exuma Cays Are Incredible. We Make It Perfect.
Be whisked away on your private charter boat, enjoy lunch or brunch (menus below)  on a deserted beach or sandbar in the Exuma Cays as waves lap the sand around your feet. Sip drinks under the umbrellas served by your private waiter. Play a variety of beach games or float the day away and enjoy a memorable day near Staniel Cay.  Upon returning to Staniel Cay we will make a stop to visit the Original Swimming Pigs or snorkel Thunderball Cave. All things are possible in your personal paradise.
Let us cater to your every need with unsurpassed service and island-style décor.
 Only one seating is available per day, and advance reservations are required.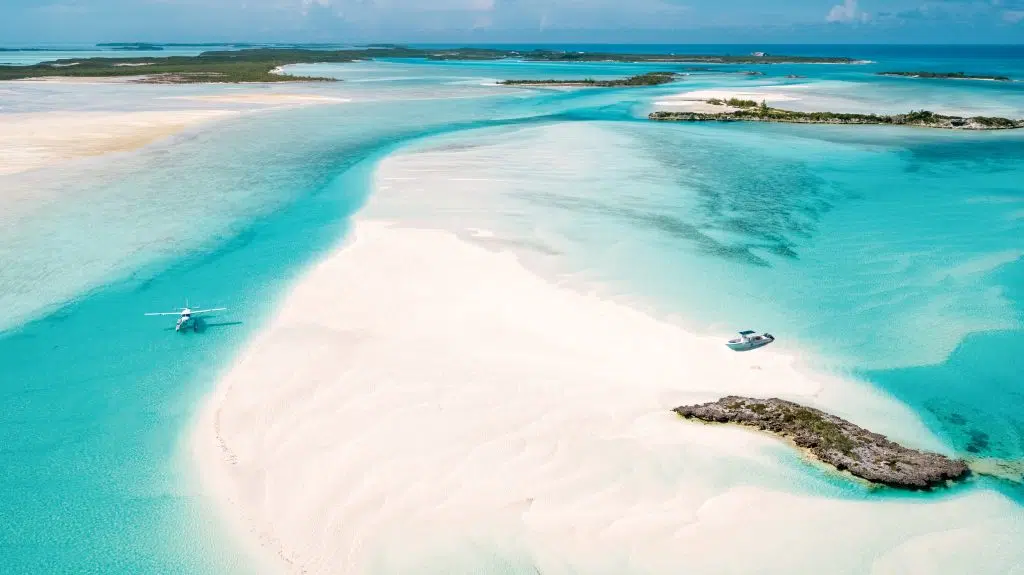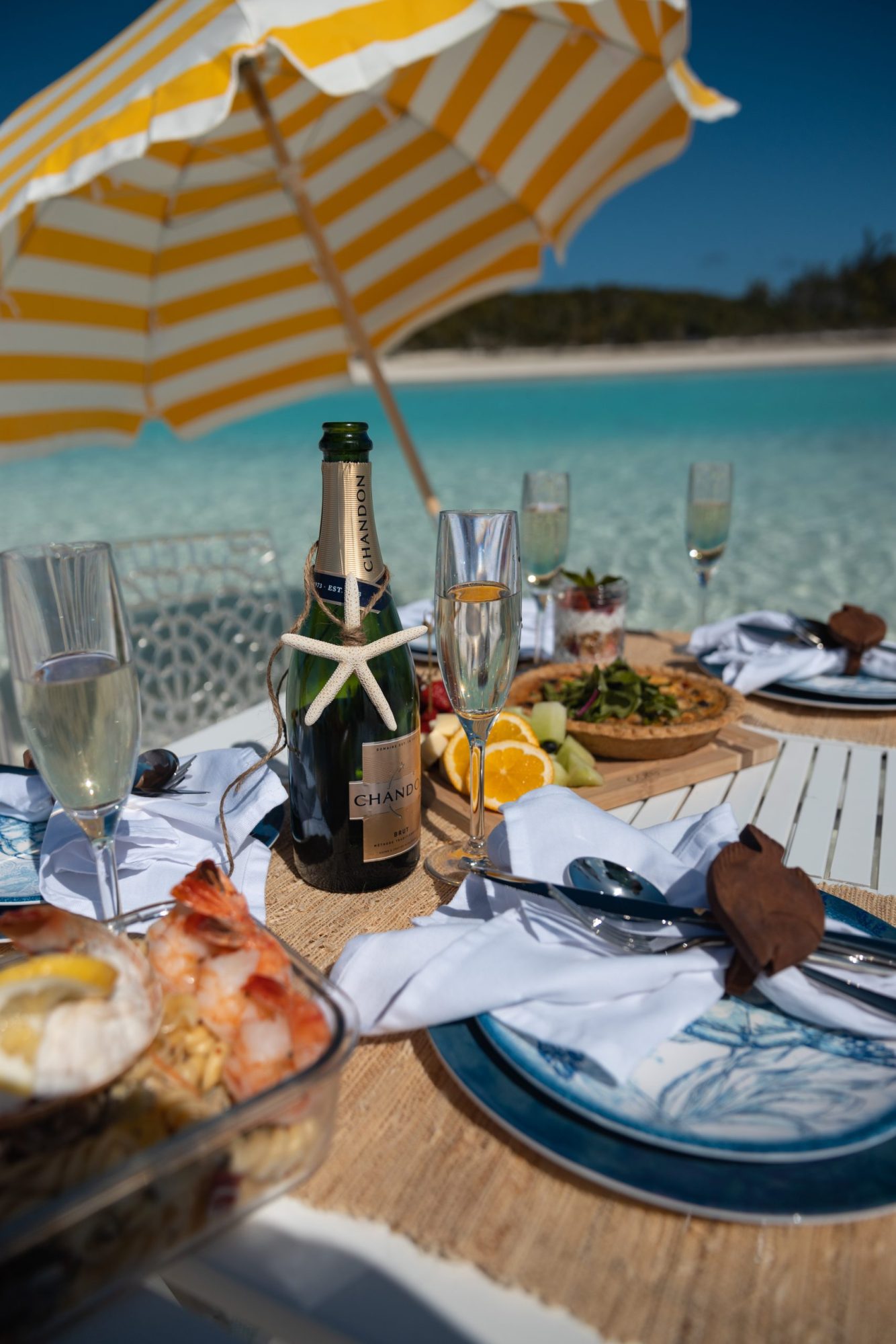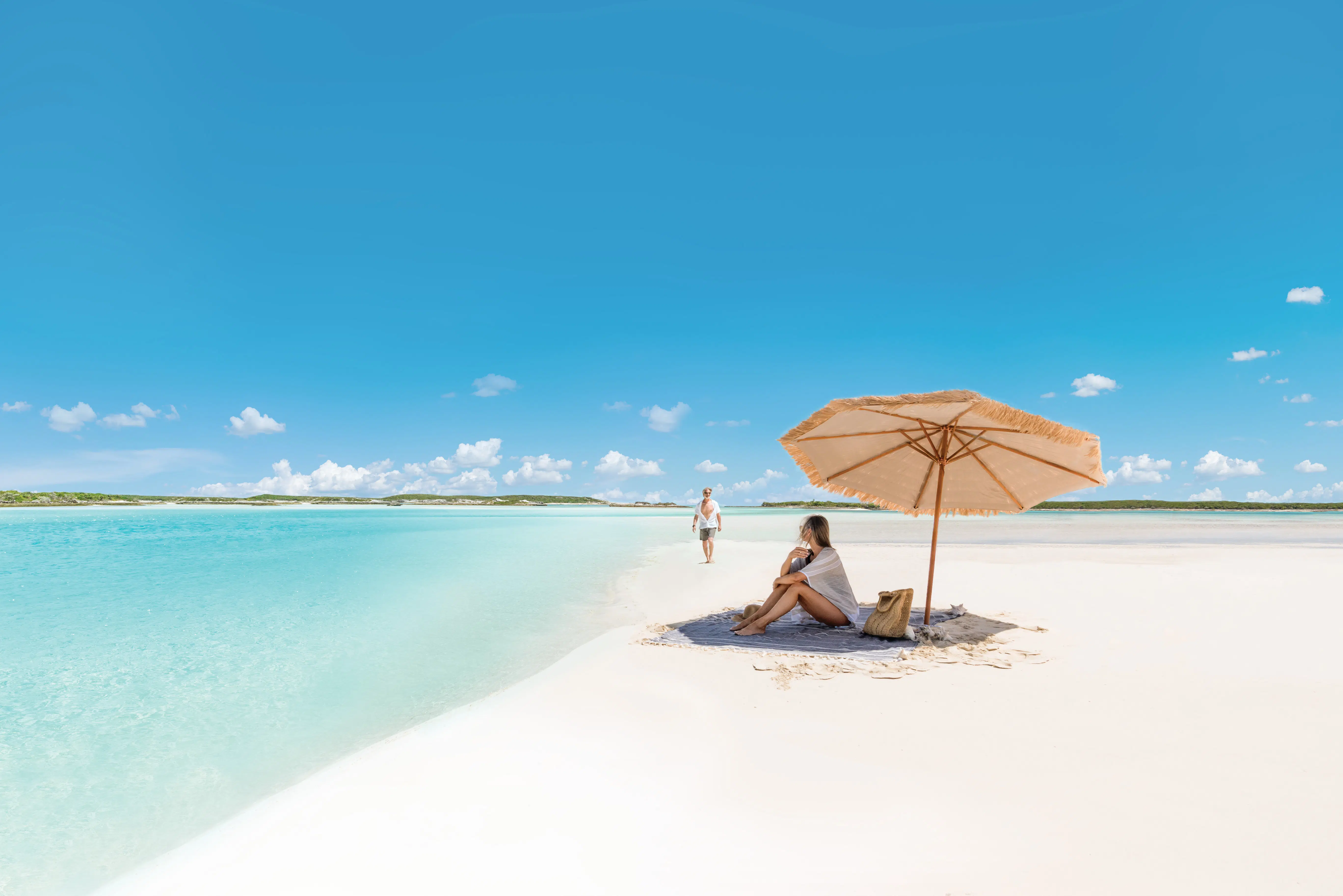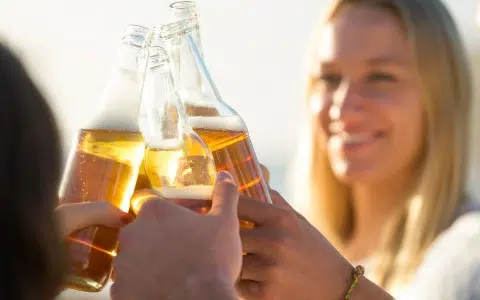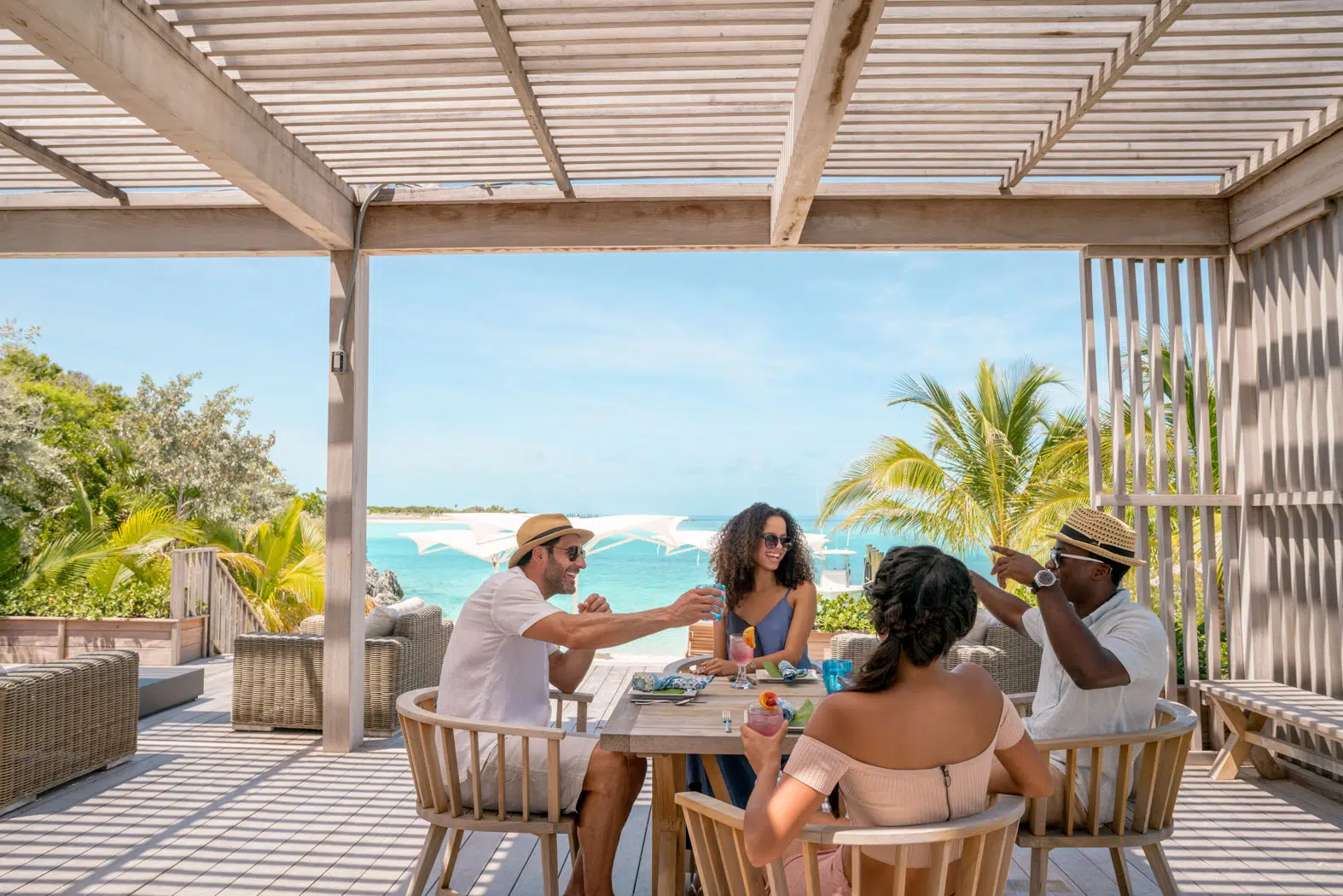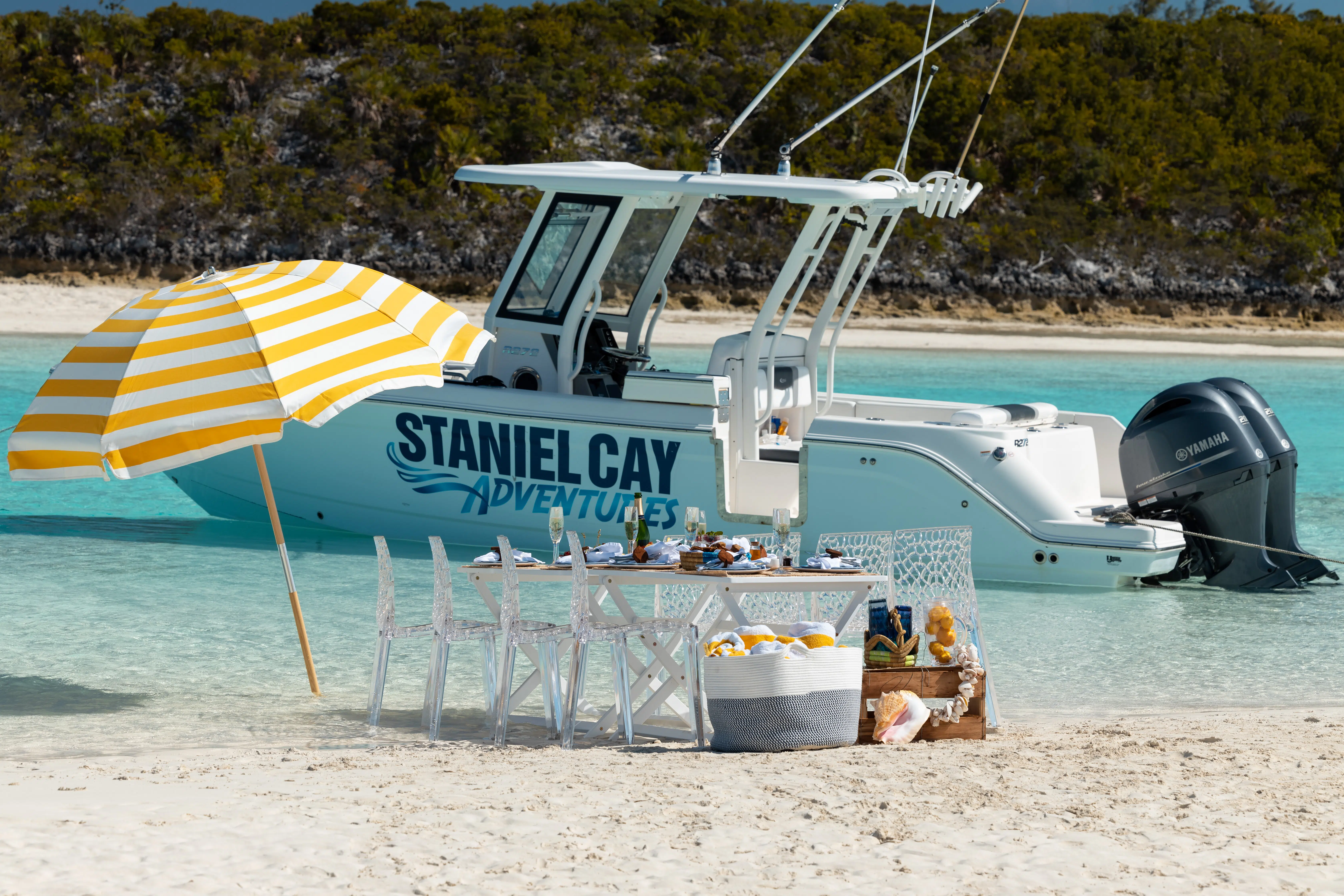 Exuma Cays Dining Selection
BRUNCH IN PARADISE

Guest selection of three items
Fresh Fruit and Cheese platter
Fresh Croissants and Muffins Basket with butter and assorted jams
Yogurt Parfait with Organic Granola
Vegetable Quiche
Seafood Pasta Salad ~ Lobster and Shrimp tossed in Italian vinaigrette dressing
LUNCH IN PARADISE

Guest selection of two starters and three entrées, includes chef dessert
STARTERS
Chips and hummus with toasted pinenut topping
Asian shrimp cocktail with sweet thai chili sauce
Chicken Salad with freshly baked pita chips
Five layer Mexican Dip topped with fresh thinly sliced jalapeno, served with tortilla chips
ENTREES
Slicked steak with lobster salad topped with aioli, served with fresh baguette
Roasted Vegetable Quinoa Salad, served with a citrus vinaigrette ~ add sliced chicken
Fresh seared sea scallops atop orzo pesto, served with freshly grated parmesan cheese
Sushi-grade ahi tuna, seared and sliced with jasmine rice, microgreens and a soy vinaigrette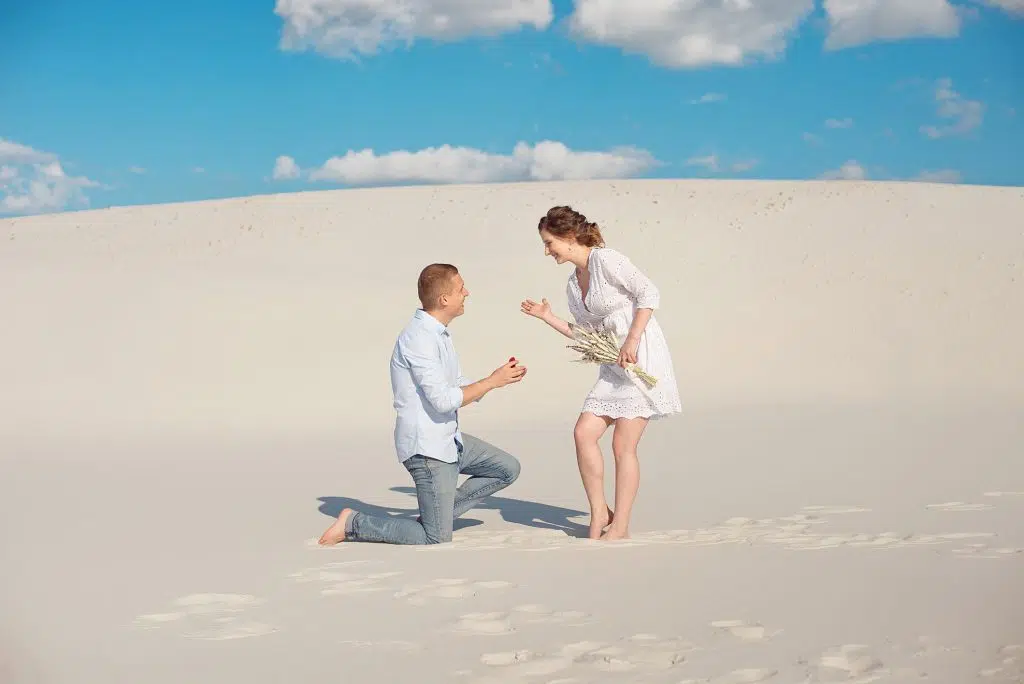 Specialty Enhancements:
Fresh Stone crab claws with classic mustard sauce ~ seasonal, market price
Dessert ~ $10/person
Chocolate Torte with fresh mint sprig
Lemon Tart with organic berries
Bahamian Rum Cake
Custom Dessert and Special Occasion Cakes available upon request ~ pricing available
BOOK YOUR DINING IN PARADISE ADVENTURE NOW!
Staniel Cay, Exuma Bahamas
In the Exuma Cays we think we are the reason for Instagram. With sapphire-blue water everywhere, The Exuma Cays are an exotic collection of dream destinations. Footprint-free beaches for your private brunch or lunch, islands fit for celebrities make this tropical paradise an absolute gem. Here, nature outnumbers man, coastlines remain flawless.  The Exuma Cays truly are the ultimate escape. Staniel Cay Adventures shows you the dining experience of a life time!

We provide:
Private Waiter
Local and experienced boat captain and first mate
Fluffy Towels
Water and soft drinks with lots of ice
Sunscreen if needed
Our "Tings To Do" beach games and floats
Snorkeling equipment if desired
Phone Chargers and power supply
Digital photos taken by our Captain for download. Alternative: We can use your phone or camera to capture the memories.
You provide:
Swim suit, hat and cover up for sun protection
Do you want to stay in touch and notify you when we announce new services? Join the Club. Sign up here!