Introductory offer only $797 per person on a Swimmings Pig Group Tour
Private Tours are Available | Our Service Operates 7 Days a Week

With 700 islands to explore and just an short flight from Fort Lauderdale, the Bahamas are as accessible as they are magical.
Let Staniel Cay Adventures Show You...
We provide:
Free parking at the Fort Lauderdale Executive MakersAir hanger Airport
Fluffy Towels
Lunch and Two Rum Punch Tickets from the Staniel Cay Yacht Club
Water and soft drinks with lots of ice for those hot days
Snacks
Fish and Pig Snacks
Sunscreen if needed
Snorkeling gear that is professionally maintained
Beach chairs and floats
Phone Chargers and power supply
Digital photos for download
Staniel Cay Transportation
Local and experienced Boat Captain
You provide:
Camera or smart phone
Swimwear, hat and cover up for sun protection
$10. per person to swim with the pet sharks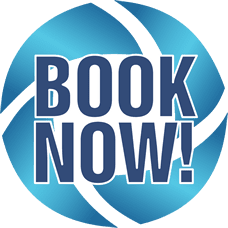 Step One: email  or call (242) 524-8062 Info@StanielCayAdventures.com  to book your Staniel Cay Day Tour. Please make certain that you let the reservations concierge know that you want to book the Staniel Cay Day Tour from Fort Lauderdale.
Step Two: Arrive at the Fort Lauderdale Executive Airport for your flight to Staniel Cay.  Have your camera ready as we believe that the flight is an experience in itself!

Step Three: When you land in Staniel Cay our professional tour guide and luxury boat service will greet you and whisk you away to start making memories that will  last a life time. "It's Da Ting To Do!"
Staniel Cay Swimming Pigs Day Tour Itinerary
6:00 AM: Check-in at Fort Lauderdale Executive Airport.  Makers Air
7:00 AM: Flight Departs
9:00 AM: Arrival at Staniel Cay  Airport Meet Your Guide
2:00 PM: Cocktails at the Staniel Cay Yacht Club
2:45 PM: Depart for the Staniel Cay Airport
3:15 PM: Returning flight departs Staniel Cay for the Fort Lauderdale Executive Airport
Staniel Cay Private Tours Available
Confirmation will be sent within 48 hours of booking, subject to availability and minimum tour requirements
How far in advance do you need to book a swimming pigs day tour? – The further out you book, the better chance of booking your preferred date. Staniel Cay Day Tours get booked fast make your booking in advance if you can't then email or call us and we will try to accommodate your schedule.
Can I book Staniel Cay Day Tours by phone? – Yes! Call for questions on the boat tour you can call  (242) 524-8062
Can I give a tour as a gift? – Of course, you can! Email us or give us a call, and we can help if you want it to be a surprise.
Can I book a private trip? – Yes, we offer private charter trips. Please let us (242) 524-8062 know you would like a private tour.
Does the tour still go out if it rains? – We go out as long as the weather permits, depending on the water condition and how heavy the rainfall is we will try to make it out rain or shine. We do have rain protection if needed. It is rare to have a full day of rain.
How much cash should we take and do they accept U.S. currency? – Yes, every island accepts U.S. currency and Bahamian Currency. Bring enough money for souvenirs and $10.00 for swimming with the Compass Cay Pet Sharks.
Do we have to tip our Staniel Cay Tour Guides? – Tips are not required but are much appreciated; more than often, people provide tips to our captains.
How much do you think we should give? – Tips can vary depending on how many people are in your group.
Will there be somewhere to leave our personal items while on the swimming pigs tour? – Our boats have dry areas that we can stash your personal belongings during the tour.
Is lunch included? – Yes, lunch is included on the Staniel Cay Day Tour. Sandwich, fruit, Snack, water, and soda.
What should we wear for the Staniel Cay tour? – Wear appropriate weather gear and always have a swimsuit on underneath!
Who will our tour guides be? – We have licensed local captains that have all grown up in the Exuma Cays and have many years of experience.
Where do we meet for pick up? When you land on Staniel Cay, we will be right there to greet you.
Need More Information? – Give us a call!