Staniel Air Travel and Adventures in Exuma Bahamas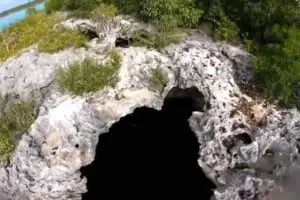 Are you looking for Staniel Air Travel and Adventures in Exuma Bahamas? Staniel Cay offers many types of adventures including sightseeing to the original and now famous Staniel Cay swimming pigs. Swim with the sharks at Compass Cay, hand-feeding turtles at Farmers Cay, and snorkeling on a old drug plane & natural aquarium in the land and sea park. Visit a blowhole, jump into Nature's Bubble Bath, walk on a mile-long sandbar and visit an island that only Iguanas inhabit. Snorkeling is a must at Thunderball Grotto which was the scene of a James Bond 007 movie. Located just west of Staniel Cay, this fantastic underwater cave system is great for snorkeling, diving, and wading. It is teeming with exotic marine life and a kaleidoscope of brilliantly colored coral reefs and fish, like yellow-tail snappers, Angel fish, Sergeant Majors and the like. The grotto's mystique is heightened by the small, almost hidden entrance. It is advised to enter at ebb tide (low or slack tide) and snorkeling equipment is optional.We haven't even started to share all the memory making adventures available to you in the Exuma Cays.
Want to Scuba Dive? As a boutique scuba diving experience, we cater to small group of six people or less and focus on personal attention, comfort, safety and environmental responsibility. We have a luxury boat and keep our service very personal. Join Cameron Siewruk a PADI Dive Instructor for a dive or two in crystal clear water. Not certified? No problem! Take our Discover Scuba Class for ages 10 years and up.
Want to head out fishing around Staniel Cay? Try conch diving, bone fishing, spearfishing, deep sea fishing, reef fishing or traditional Bahamian-style hand line fishing. We have all the gear to get you catching the fish for dinner.
Staniel Cay Adventures…It's Da Ting To Do!
Ready to Fly to the Bahamas?  There are many ways to arrive on Staniel Cay by Makers Air and boat. Please give us a call so that we can help you plan your next Staniel Cay Adventure.
Info@StanielCayAdventures.com
Text or Call (242) 524-8062 and What's App
Main Street Staniel Cay, Bahamas