In The News With The Discoverer
A Modern Travel Guide
The Discoverer transports you to far-off destinations directly from your inbox. Start your week happier, smarter, and more worldly with our wanderlust-inducing travel inspiration.
Turquoise water laps at white sand beaches across the 700+ islands of the Bahamas. Year-round sunshine soaks into the souls of locals and tourists alike, making it the ultimate cure for seasonal depression. And, as is the case with most mouthwatering destinations across the globe, the Bahamas has become a go-to stop for almost every cruise line.
Although 100-acre water parks and all-inclusive excursions are nothing to be sneezed at, in order to truly experience the intoxicating culture of the Bahamas, you have to venture out of the tourist traps and enter a world where the answer to every question is "ya mon" and the go-to dress code is "no shirt, no shoes, no problem."
The "renaissance man" of the of the Bahamas is Staniel Cay — well-rounded and well-liked, you'll be hard-pressed to find something bad to say about this island.
Although home to just about 100 people, Staniel Cay, Exuma has enough going on that your family's beach bum, fishing fanatic and adventure junkie will all feel as if the vacation was tailor-made for them.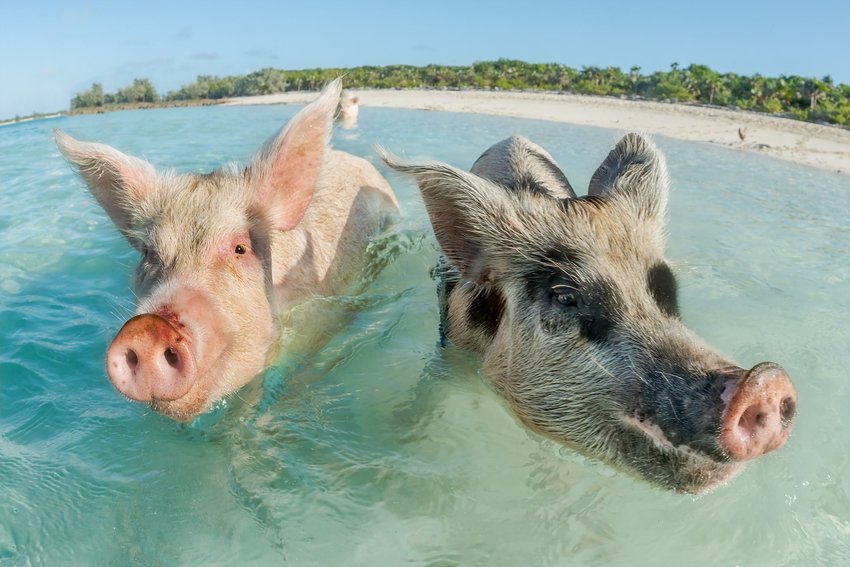 Of the 365 islands that make up the Exuma chain, Staniel Cay is one of two occupied by humans. But those unoccupied islands are far from deserted; swimming pigs and grape-loving iguanas have laid claim to two of the islands that make for fantastic day trips. Rent a boat for the day or grab a seasoned guide to take the (under 10-minute) ride over to the aplty named Pig Beach. Pro-tip: Don't forget the bread, it's like showing up to a dinner party with no wine — the hosts may be less friendly and you'll end up wanting to borrow from someone else's supply.