Travel To Staniel Cay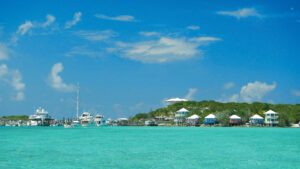 The best way to travel to Staniel Cay is via Makers Air  which propels the experience of flight by bringing back what it means to fly – the romance of abandon and discovery. The togetherness of family, of the great escape, of time, fading into crystal blue waters.
Makers Air Fleet To Staniel Cay
Makers Air proudly carries an Argus Gold Rating on our fleet of Cessna Grand Caravans. With various seating configurations, including an Oasis Executive Interior, we will make your travel with us as memorable as your destination.
Makers Air Facility
Makers Air is based out of a private hangar at Ft. Lauderdale Executive Airport, convenient to all South Florida international airports. We offer a spacious, comfortable lobby with TV & WiFi, including the private, upscale Makers Club departure lounge for charter customers. You will enjoy complimentary snacks & beverages while also enjoying the lack of long security and baggage lines! Reservations and freight offices are open 7 days a week and we are also pet-friendly!
Don't Miss The Swimming Pigs Tour Adventure when you Travel To Staniel Cay!
In the middle of paradise, with billionaires and celebrities for neighbors, is an island populated only by swimming pigs. For decades, this archipelago of 365 islands would remain largely unknown to the world. It would not be a ruthless pirate, pioneering loyalists, a notorious drug kingpin, or the infamous Fyre Festival that would unveil Exuma to the world, but rather the most unlikely of creatures. Appearing in magazines, videos, newspapers, commercials, TV shows, and countless selfies, the Swimming Pigs of Exuma, in the Bahamas, have become a bucket-list sensation and have been named one of the marvels of the universe.